The benefits of sponsorship can sometimes go unnoticed without considering the tangible marketing strategies that a business can deploy through sponsorship.
When most people think of sponsorship, they think of their favourite sports team like Manchester United and the iconic Sharp sponsorship, or maybe even Irish Rugby and permanent tsb.
Cantona, Keane, Scholes, Giggs, Neville, Beckham and Schmeichel. The list of legends who wore a Sharp sponsored shirt is long and illustrious, but the legacy of the sponsorship still lives on.
The high-profile Sharp sponsorship lasted 18 years with Manchester United. Sharps association with the club massively benefitted Sharp for global brand awareness. Martin Arnold, Sharps Marketing Communications Manager at the time, admitted to Tech Radar in 2010 that the end of the sponsorship also marked a slide away for Sharp in the UK.
"When you say Sharp to people today many of them either bring up Manchester United or microwave ovens that have lasted for 20 years and since we stepped away from Manchester United the awareness of Sharp has fallen."
From Sharp, to Aon, AIG and most recently Tech Viewer, it can thrust a company's name into the mainstream with their logo on the iconic red shirt. They are rarely forgotten. The historic Champions League comeback on the evening of 26 May 1999 in Barcelona will go down in the greatest footballing moment of all time. Sharp's sponsorship is still etched in our memory 23 years later equally as clear as Solskjær's 90' +3' winning goal and knee slide (or perhaps as an Irish person, the most unforgettable memory would be Thierry Henry's 2009 handball)
Sport sponsorships have broadened their complexity in recent years compared to the conventional exposure of a logo on a jersey or a sign in the camera arc. However, sport sponsorship is often favoured over advertising since it is usually targeted toward an audience through sporting ties and fan loyalty. The Irish sponsorship industry grew by 6% to reach €180m in 2021, and while the sector's size has yet to return to pre-pandemic levels, the 16th annual ONSIDE Irish Sponsorship Industry Survey estimates there will be further growth of 8% in 2022 to €195m.
According to Statista, the global sports sponsorship market was worth an estimated 57 billion U.S. dollars in 2020 and is expected to grow to almost 90 billion U.S. dollars by 2027. The market size is set to grow by 6.72 percent in the next 5 years.
The dynamic of sponsorship has changed dramatically in recent years, stretching beyond the realms of sport, becoming a vital part of marketing and PR plans.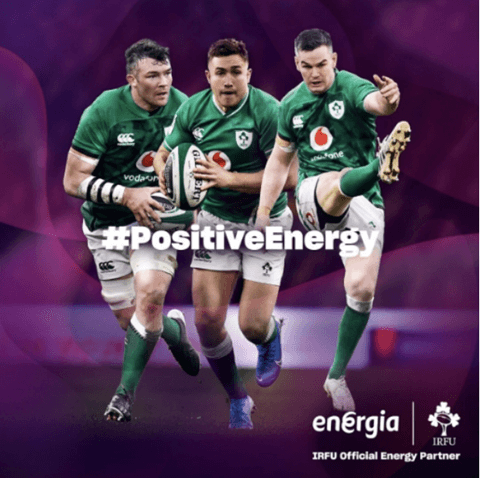 Sponsorship comes with many benefits and is as effective in a B2B application as a B2C application.
Sponsorship provides opportunity for business access, brand affinity, connections, access to target audiences, data and much more, depending on your execution strategy. Most importantly it helps to shape public perception, which can be hard to achieve using your own branding and marketing efforts alone.
Sponsors and businesses working together can create a broader reach and shared objectives, multiplying the resources they have and leveraging the combined power of the partnership. In this in-depth guide to the benefits of sponsorship you'll learn what is sponsorship, how to use sponsorship for PR and the different types of sponsorship including Legacy client case studies.
So, if you're ready to go "all in" with sponsorship, this guide is for you. Let's jump right in.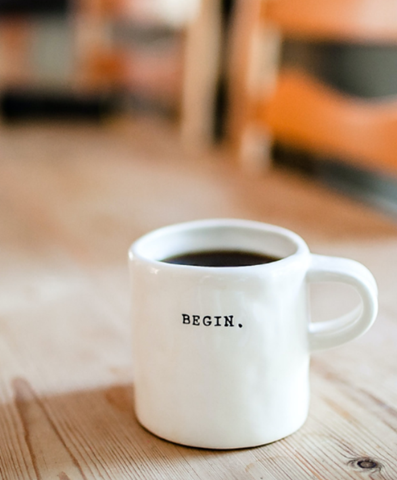 Table of Contents
What is sponsorship?
Sponsorship is a cash and/or in-kind fee paid relationship between a provider of funds and a business which offers in return some rights, access and associations that may be used for commercial advantage.
It allows a business to demonstrate its affiliation to the individual, event, or organisation that it has chosen to associate with
A common misconception is that sponsorship is the same as advertising. While sponsorship can deliver increased awareness, brand building and propensity to purchase. Unlike advertising, sponsorship cannot communicate specific product attributes and requires support elements.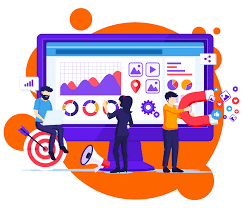 What Are The Types Of Sponsorship?
Sponsorship occurs on many levels across media, sport, the arts, music, venues, gaming and there are a few different types of sponsorship. The key thing to remember is that sponsorship is a targeted approach to marketing that resonates with their customer base through rights and benefits to the buyer or 'sponsor'.
Sponsorship is particularly impactful when the sponsor and the rights holder have similar goals, values, and a sharp vision. Choosing the right type of sponsorship, can ensure a strong sponsorship deal that means both parties benefit from the agreement, right from the outset of the negotiation.
Sponsorship is much more than your brands name on the front of a jersey or a logo on a sign at a high footfall venue like a trade conference.
Sponsorship provides opportunity for business access, connections, hospitality, employee engagement, brand affinity, audience sharing, data growth, and brand awareness. All of which can be accessed in numerous ways through clever activation of the right sponsorship type. The four main types of sponsorships are:
Media Sponsors
Media sponsors are financial sponsors that secure advertising for an event. Media sponsors agree to advertise the event. This can mean purchasing advertising space in national or regional newspapers/radio, publishing content about the event on their own social media channels. Our client, Indeed, proud sponsor of Team Ireland at the Tokyo 2020 Games partnered with Newstalk's Off The Ball to exclusively sponsor three weeks Team Ireland content across all online and digital platforms, resulting in a high brand recall amongst the target audience in question.
In-Kind Sponsors
An in-kind sponsorship is an arrangement where the sponsoring company provides goods or services in lieu of direct financial support. Instead, they perform services or products based on an exchange of retail cash value. This type of sponsorship is attractive to a business that wants to save money on sponsorships, and it gives the company a chance to show the quality of their work.
Promotional Partnerships
Promotional partnerships are similar to media sponsors. The difference between these types of sponsorships is that promotional partners are typically individual figures rather than companies and media outlets. A promotional partner advertises to their own network which is a good way to reach your target audience. For example, our client Energia used their rugby ambassadors from their sponsorship portfolio to promote their Smart Home Store campaign. We executed three paid influencer partnerships with each influencer gifted a Smart Home Store bundle that would best suit their needs. Influencers choosing their preferred bundle ensured authenticity and allowed them to promote an Energia product that would most appeal to their followers. The ambassadors had high levels of engagement and a combined reach of 71,000.
Financial Sponsors
These are the sponsors that give money directly to an organisation and campaign leaders to fund their activity. The level of support given by the sponsor often dictates the type and amount of exposure offered by the beneficiary. For example, in sports kits, placement and size of sponsor logos on the can be dictated by the financial amount of sponsor support. Our client Immedis, is proud to support two of Ireland's most respected golfers, Shane Lowry and Stephanie Meadow as global brand ambassadors to the company. Having started from scratch as a start-up in just 2016, the now international payroll solution employs over 400 people in over 150 countries. The strategic sponsorships with homegrown, Irish golfing talent who regularly compete on the global stage, have resulted in an extremely clever way for the business to tactically reach their target audience in billions of homes worldwide.
Without funding for a sustained global above the line marketing campaign, the execution of the ambassador partnerships acted as key early marketing tactics to increase brand awareness, profile, and affinity of the business among the key target audience across the globe. After a carefully considered selection process, Shane Lowry was chosen as brand ambassador after proving to be a perfect fit for the brand in terms of target audience and bullseye global reach amongst the target demographic. Once the results were proven, Stephanie Meadow was later signed on as an Immedis athlete, building on Immedis' affiliation with golf. Both players live Immedis' core values.
How do sponsorships benefit companies?
Sponsorship might seem like more of an act of charity rather than a self-serving act, but there are many benefits to business that are willing to invest in sponsorship. Sponsorship can provide tangible benefits in the pursuit of their overall business goals as way of positioning the brand. Sponsorships have the potential to reach beyond short-term sales to build a brand's identity. According to McKinsey brand strength contributes 60 to 80 percent to overall sales which is one benefit on sponsorship but there are more benefits which can be seen below.
Boost Brand Visibility
Sponsorship spending has grown significantly around the world, and it constitutes a remarkable proportion of marketing budgets. The purpose of a sponsorship might be to reinforce or change the image of a company, by identifying it with a particular market segment, altering the consumers' perception of the brand, or differentiating it from other competitors. Sponsorships can increase brand recognition. It can give your company exposure to new audiences and target audiences. This often happens through mentions in the press or social media and event advertising, signs, radio and featured ads and that's where we at Legacy Communications come in!
By using minimum spend across stadium advertising, employee engagement, PR, digital advertising and ambassador content, AIG's sponsorship of the New Zealand All Blacks resulted in an increased brand awareness in the UK market of 4% in 2019 alone as seen here in their case study.
Build Business Relationships
Sponsoring an event or trade show can help your company make connections with non-competing businesses, giving you opportunities for collaboration in the future. Aside from having a strategy for engaging new customers, it is important to network with other companies and sponsors.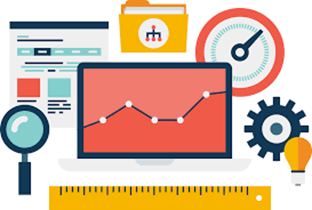 Expanding Content Strategy
Sponsorships can provide a great source of new material for a company's content strategy. By promoting your involvement in an event or activity, you can drive traffic from the event and increase your engagement on your social media channels or company website. One way to do this is engaging with your target audience through clever content creation that resonates with both audiences. Our client, Go-Ahead Ireland sponsors Dublin club leagues and championships. We helped build out human-interest stories portraying how both Go-Ahead Ireland as leading transport providers and GAA Clubs across Dublin connect communities. This campaign resulted in hundreds of thousands of video views amongst their key target audience.
How To Use Sponsorship To Benefit PR
Well thought out sponsorship campaigns can be a powerful positioning device. It can demonstrate brand values, increase visibility and improve reputation.
Sponsorship is an invaluable tool for PR, it allows you to captivate your target audiences, join in with the current trends, get involved with the conversation but most importantly it allows you to become newsworthy.
With the help of PR you can send positive messages to your audience who are in line with your sponsorship brand image by using the ideas that your target customers respond to more positively.
Legacy Sponsorship Case Study – Energia & Get Ireland Growing
Approach & Overview
Energia have partnered with GIY since 2016. Over the 4-week period, we executed an extensive media relations strategy consisting of two key PR touchpoints.
First, highlighting the giveaway of the 1,000 FREE GrowBoxes and the announcement of this first ever national Get Ireland Growing Day (GIG) on June 19th and the Grow Cup activation, followed by regional media outreach, detailing stories of the Community Grow Group winners.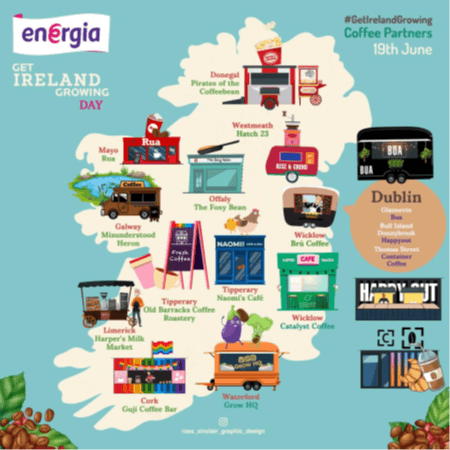 We partnered with leading national radio station Today FM, and TV show, Ireland AM. For organic engagement, we issued 20 GROWBoxes to a selection of Influencers, within the target market.
Ahead of Get Ireland Growing Day we released an interactive map of Ireland across all social channels to show where in Ireland people could collect their free seeds from on Get Ireland Growing Day.
This Grow Cup activation also included a social competition whereby, the best coffee cup picture on GIG Day won a €500 cash voucher. We also secured four influencer partnerships and an ambassador partnership.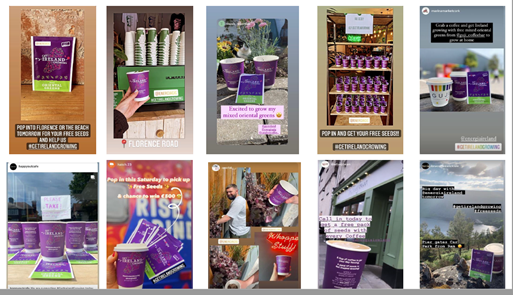 Results
Through a targeted Digital PR approach, the campaign resulted in 58 pieces of media coverage – with a combined reach of 4,900,054 million. Energia's sponsorship impact score increased from 58 in 2020 to 67 in 2021.
Marketing Benefits of Sponsorship
Strategic sponsorships can help your business meet multiple marketing goals at once, the right sponsorship can give you numerous messaging opportunities to resonate with your target audience cutting through the noise from your competitors with increased visibility and reach.
Some sponsorship benefits for marketing include:
Generate media exposure
Increase reach
Increase brand awareness/affinity
Differentiate yourself from competitors
Shape consumer attitudes
Enhance business, consumer, and industry relationships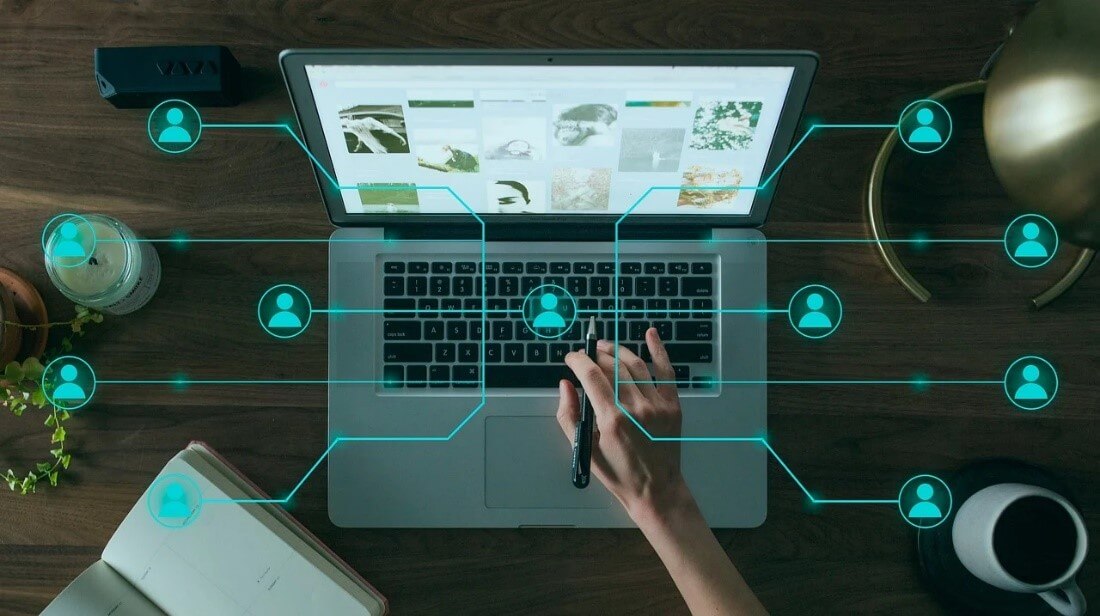 Why You Need to Add Sponsorship to Your Marketing Plan
Sponsorships help your business increase its credibility, improve its public image, and build prestige. Like any form of marketing, it should be used strategically to reach your target audience and customers.
Depending on the cost and reach of different sponsorship opportunities, you may find that they are a better use of your marketing budget than many forms of traditional advertising.
According to T.B Cornwell, "Sponsorship appears to be another area of marketing, along with source effects, store atmospherics, brand extension, and brand alliances, where the consumer's ability to see an association between marketing assets enhances the effectiveness of these assets."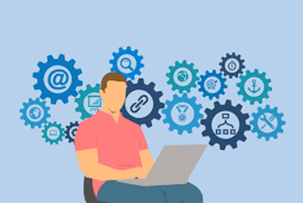 A few points to consider:
How much exposure can you reasonably expect at different levels of sponsorship?
What sort of financial support do they expect from sponsors?
Who is the target audience & is sponsorship the best way to reach them?
Sponsorship helps to enhance the sponsors' brand's public perception. The affiliation creates a 'halo effect' of goodwill, reflecting the positive associations onto the sponsor.
Sponsorship provides a positive benefit through empowering the existence of entities consumers care about, sponsorship is typically more positively perceived than advertising's sole focus on commercial goals.
Sponsors invest in sponsorship to establish their credibility with their target market. For this practice to be effective, there needs to be an organic link in terms of similar values, vision, and goals between the sponsorship's beneficiary and the sponsor.
According to a study by Trinity Mirror in 2017, almost half of consumers (42%) distrust brands, 69% distrust advertising. Sponsorship's commercial intent is more subtle and indirect, lowering consumer defence mechanisms. Sponsorship gives companies invaluable exposure by allowing them to reach and connect with target audiences while the affiliation builds on the element of consumer trust. The ROI and the cost per reach for sponsorship is relatively low compared to advertising space whether in print media or Instagram ads. Sponsorship allows you to cut through the noise and reach your target audience with your targeted messaging.
Sponsorship Case Study: Indeed #TalentUnleashed
Our client, Indeed were proud sponsor of Team Ireland at the Tokyo 2020 Games. The omni-channel campaign, drove awareness of both Indeed and the Team Ireland partnership. Read below on how we implemented the sponsorship to achieve our goals.
Background of Sponsorship
Indeed Ireland, became proud partners to Team Ireland for the Tokyo 2020 Games in 2019. The partnership brought to life #TalentUnleashed which shone a light on Irish athletes, their untold skills and showcased the commitment and hard work that often goes unnoticed.
This sponsorship embodied Indeed's commitment to giving Irish talent the best opportunities, and created significant brand awareness and positive sentiment, for both Indeed and Team Ireland.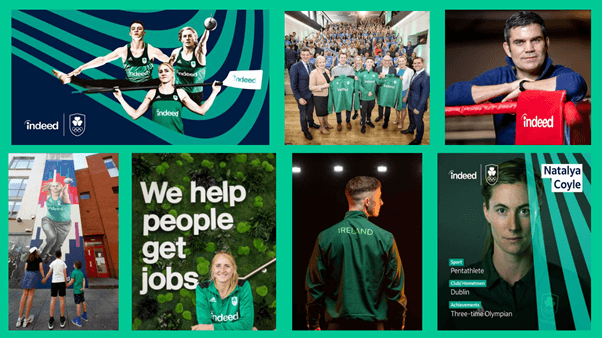 Approach
The #TalentUnleashed campaign created a unique voice for Indeed to champion Team Ireland by supporting the athletes in a way that no other brand could.
To achieve our goals, we implemented an omni-channel campaign, that simultaneously drove awareness of both Indeed and the Team Ireland partnership.
To achieve scale and presence, we used seven key pillars of communication including: the partnership launch, ongoing ambassador activity, paid digital, organic social media, Career Coach programme launch, athlete mural reveal, and Ad-hoc/reactive PR.
Key Results
 Results In total, this represented an overall campaign reach of 170,058,438 plus over 96,690,000 impressions on #TalentUnleashed across digital
Campaign reach of over 170 million
105 million reach through PR alone, securing almost 160 pieces of coverage
#TalentUnleashed hashtag had almost 97 million impressions
Organic social reach of over 15 million
Benefits Of Sponsorship: Conclusion
Sponsorship is a complex phenomenon that falls within the strategic communication mix used by a business to position its product or service on the market.
We hope through the use of our case studies that you can understand the importance of sponsorship and the direct and indirect benefits it can have on your business.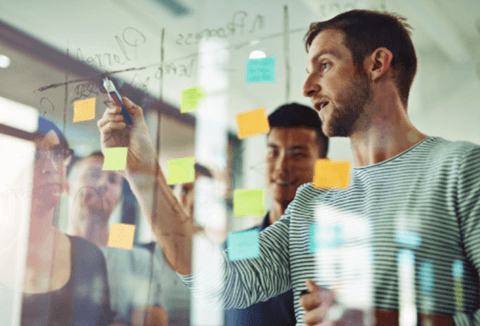 In summary, sponsorship is a marketing tactic involving a business relationship between two parties.
One party is the sponsor who provides support in the form of resources, funding, or services to the other party (beneficiary), who allows access to the sponsor for rights and associations used for brand awareness or commercial advantage.
This guide has discussed how sponsorship works and its benefits, different types of sponsorship, and some of our client case studies on how they've used sponsorship.
Now you've learned everything there is to learn about sponsorship feel free to reach out to us at Legacy for your business sponsorship needs.
We are Creative Communicators Driven by Search Marketing. We are the agency of right brain thinking. We create impactful campaigns for our ambitious clients. Our stories persuade. Our strategy sells.
How we do this is with our unique Storysell model which uses data to inform our campaigns; creativity to explode them into a magnificent story and then we supercharge them with a focused delivery strategy which can include digital pr; seo; content and of course sponsorship.