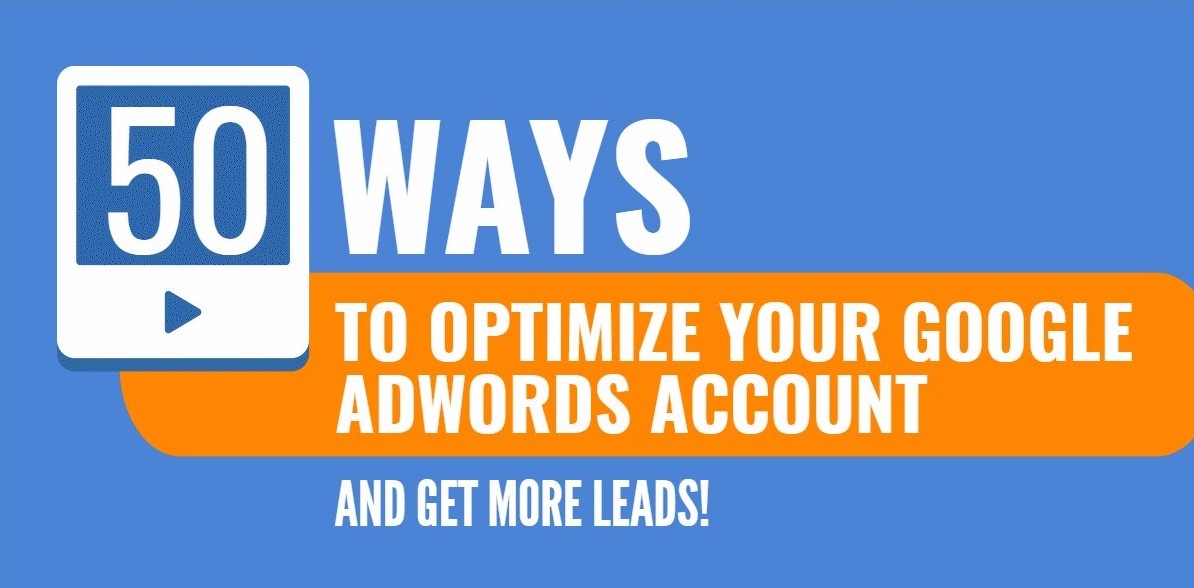 What most people don't realise about Online marketing is that its mostly about traffic. You can design a great site, you can run CRO experiments all day, but your site is nothing without traffic/visitors. One of the most profitable ways of driving traffic to your site is through Google Adwords. You can also drive traffic, with a great SEO service or through social media, but SEO results tend to be much slower to provide an ROI and organic reach from social media is dwindling every day.
If you are new to Google Adwords Management and want to improve account performance, then this infographic is the perfect Adwords optimization bible for you! Once you've set up your adwords account, you are going to need to use some of the smartest strategies in the business to optimize it for better results. In the adwords optimization infographic we show you 50 ways that you can optimize your Adwords account, to help you increase Adwords account performance and ultimately get more leads.
From the simple stuff like adding negative keywords, all the way up to more advanced strategies such as "day parting" your bids and "SKAG's", this infographic covers some of the very best ways to optimize your campaign performance. But you don't want to hear any more of my drivel, so check out the infographic below. If you would like to share it with anyone, be sure to shoot us an email and we'll be happy to send you the original file. Happy optimizing!