Over the last few years, I have immersed myself in digital marketing. I have worked on many brands' digital marketing campaigns, and the changes within the industry fascinate me. There have been huge changes in the industry in the last few years, with Covid shutting down the world and the reliance on digital entertainment soaring. With it coming to the end of the year, I began to think about the recent changes, and here are six digital and social trends that I think will continue or come to the fore in 2023.
As well as thinking about some of the popular trends we might see next year, I've been thinking about what drives people to follow along with current trends and what causes brands to follow suit.
Why do brands follow social trends?
To engage.
People follow trends for many different reasons, following trends can gain approval from others while also getting to take part in a fun trend. Brands follow social trends to stay current, try out ideas, explore new opportunities and break boundaries in the market. Trends are all about newness and allow for different ways to share your brand story and keep your audience engaged in a creative way.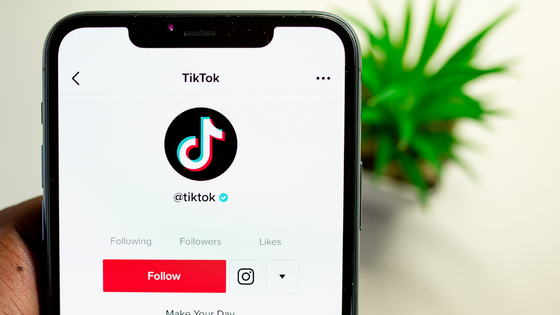 Short video format
Video content has been taking over for the last few years. The popularity of TikTok and YouTube Shorts has grown significantly, and recently Meta has acknowledged the importance of video by implementing features similar to YouTube and TikTok on its platform. Meta's efforts to compete has led to the promotion of video content by their algorithm. Deep dive into your video vs photo analytics and you'll likely see the evidence for yourself. But video for content's sake is not the answer, companies still need to be sure they are showing up in a way that is true to them AND in a way that pleases the viewer and algorithm.
Time magazine reported on a study from Microsoft Corp that the average person only has an attention span of 8 seconds. Some studies vary from 3 seconds all the way up to 12 seconds, so let's split the difference for the sake of this article and call it 8. This 8 seconds is at the best of times, not when they are on a merciless thumb tapping spree through TikTok, reels or shorts, that triggers a constant release of dopamine. You NEED to catch the viewers' attention in the first 3 seconds when you are a brand. You can do this by front loading information OR creating intrigue by holding back. There are various ways to hook people –through audio, faces on screen, inspiring emotion, being relatable or recognisable.
Algorithms are constantly getting more sophisticated which leads to people getting fed with more content that they want to see. This is making you pop up right beside your competitor, if you are both being categorised correctly by the algorithm. This means you must deploy creative solutions to capture your customer's attention before your competitor does. Short video format content could be the best way to do this, as it both pleases the viewer and the algorithm.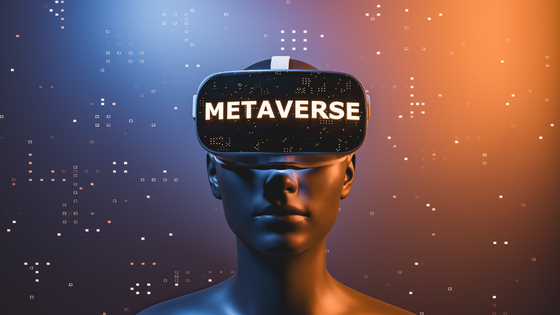 The Metaverse is an entirely immersive, shared experience and will have fully functioning economies based on nonfungible tokens, (NFTs) cryptocurrency, and more. While the metaverse is still evolving, brands can set themselves apart by finding new ways to reach consumers before the market becomes saturated. These interactions should seamlessly incorporate new technologies to deliver experiences, products, and a sense of community that advance brand engagement. While the Metaverse is still in its early stage, some brands have already started engaging and exploring the marketing and advertising possibilities of the platform. Fashion brand Louis Vuitton developed their own game for the metaverse to celebrate its 200th anniversary. "Louis the Game" took users on an adventure, collecting 200 birthday candles over a map of six virtual worlds while also retelling the story of how Louis Vuitton started. Research firm Gartner predicted that 25% of people will spend at least one hour a day in the metaverse by 2026. Metaverse is a new marketing ecosystem. It's time to start analysing how to get found in the metaverse. Brands can achieve this by staking their claim in a world, community, or platform that matches its audience.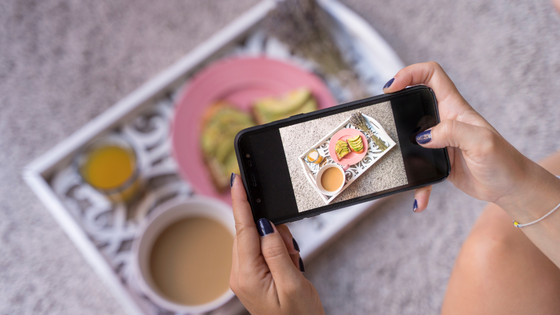 Nano and micro influencers
This year we saw a continued growth in influencer marketing as the industry continues to grow year on year. Consumers are turning to nano and micro influencers as an authentic and credible source. There will be an increase of brands collaborating with nano and micro influencers in 2023. Nano influencers are those with less than 10,000 followers on social media, while micro influencers have between 10,000 – 50,000 followers. Nano influencers are considered to be very relatable and slightly less polished to massive influencers. Their influence is small but more authentic which often means their audiences are more engaged and brands have a better chance of building trust with nano influencers. Many of our clients use nano and micro influencers for their campaigns and get great results, sometimes even better than when using macro influencers (those with over 100k followers). Micro influencers often create niche specific content such as food, travel and lifestyle. Their followers share similar interests and they consider the micro influencer as an authority figure within their niche. Therefore, like nano influencers, micro influencers are seen as a trustworthy source which can provide brands with high engagement rates and lower costs.
An increased demand for social commerce
Being sold to on social media used to p*ss off scrollers, and sometimes it still does. But the furious competition online to get customers' eyes on retailers' products has led to it being common practice.
The huge developments in shopping through social media has become evident in recent years. Starting from way back when click to shop was introduced on Facebook, to now, where you can buy without even leaving the app.
Not only technologically has it become more common, but tactically too. Scrolling through Instagram is slowly edging closer to scrolling through ASOS, and scrolling through ASOS is slowly becoming more like scrolling social media! The crossover is huge. On one side, we have ads that look like social media posts linking directly to product pages, and on the other side we have influencers featuring on retailers' pages as a model to further the performance online.
The technology and practices around social media shopping is developing, and the line is becoming less and less noticeable. Social shopping will continue to become more seamless and more practiced in the coming years.
TikTok SEO
TikTok is undoubtedly one of the most popular social media apps right now, and we're predicting that the platform will grow even more in 2023. TikTok's algorithm can be a powerful tool for marketers for following trends and discovering what their audiences are searching for. Next year, brands are likely to utilise TikTok's powerful search tool and optimise their videos to get found easily by its users. According to Google's own data , Gen Z prefers to use TikTok and Instagram over traditional Google Search. The main cause of this could be due to TikTok's ability to provide users with valuable and engaging content communicated to them from a community of like minded individuals and creators. In 2023, make sure that you include TikTok in your brands' SEO strategy to better reach your audience.
Brands are becoming creators through native content.
Two things have been outlined in this article that has led me to my bottom line 2023 digital and social media prediction: Native content is the way forward. People open their social media app to be entertained and informed. They want information in an engaging way. Therefore, brands should aim to create content for engagement and use different methods to do this. For example, by using carousels, short video format or spark a conversation in the comments section which will encourage people to engage with your posts and brand. So, whether your marketing campaign goal is to directly sell your product, build brand loyalty, spread awareness or anything else, make sure your content is native to the channel the user sees it on.
Should your business jump onto trends?
Yes.
Trends are an indicator of what's working and driving results in the market. They're also a good way of connecting with your audience and providing engaging content that they'll like. Getting the time and resources to catch on to trends quickly can be tricky for smaller businesses with small teams. We'd recommend investing time and energy into trends relevant to your business and your audience and applying trends that you know will resonate.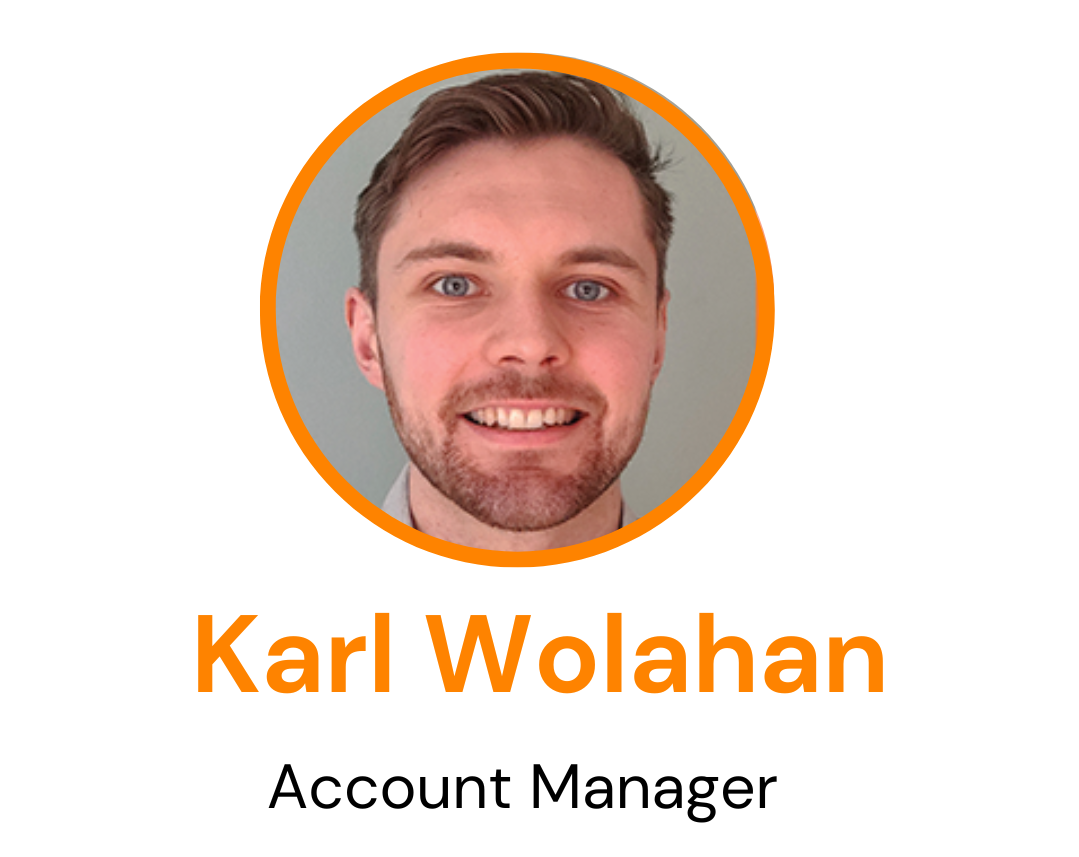 About Karl Wolahan
As Account Manager for the Brand and Sponsorship division, Karl Wolahan oversees managing clients campaigns for a range of different clients including Breakthrough Cancer Research, AIG and Portwest. Karl is a forward thinker in digital marketing and social media strategies, leading client campaigns with high performing results.