If you are new to digital marketing then this article is perfect for you as it provides a check-list of the things you will need to get started on the road to digital marketing success.
It's 2023 – if you need something you Google it! If you run a business and you haven't started marketing online then you risk being left in the wake of competitors that do.
The pieces of a basic digital marketing strategy puzzle should include:
A mobile responsive website
A Google Ads search campaign
A Google Ads re-marketing campaign
An SEO strategy
A Social Media Strategy
Mobile Responsive Website
Buyers now research products and services before they talk to the businesses that supply them, with almost 70% of the research already done and competitors eliminated, your buyer is now more educated about your goods or service than ever before. According to recent research more than 50% of mobile users will shun a website that isn't mobile responsive, in part because of the slower load time on a mobile device, but also because it's harder for them to read text on a non-responsive website because they have to do a lot of zooming, so with more searches now taking place on mobile devices than on desktop computers, a mobile responsive website should be a key component of your digital marketing strategy.
A Google Ads search campaign
A Google Ads campaign can give your business instant visibility online and is one of the most effective ways to grow a small business.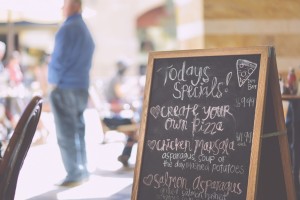 Get in front of the type of customers that are looking for your proddigital marketing agency restaurantuct or service by targeting the keywords they are likely to be searching for. For instance if you are a restaurant owner in Cork, then you would use keywords like "great restaurant Cork" or if you were a plumber in Boston you would target keywords like "plumber Boston". These kind of keywords are likely to get you in front potential customers who need your product/service at the exact time they are searching for it. Our Google Ads for Amateurs guide can help get you started on your PPC campaign. Google Ads is the most measurable form of advertising on the planet and the beauty of it is that you don't have to pay unless someone clicks on your ad.
A Google Adwords Re-marketing campaign
Your google adwords search campaign now has you showing up in front of potential customers that are searching for your products or services, but what if your potential customer isn't looking to buy right now and they are just doing their research and due diligence. A re-marketing campaign can help you stay in their line of vision long after they have left your website. This way if they are looking for a restaurant right now but it's for a dinner date nearly 2 weeks away, with a re-targeting campaign they will see ad's for your restaurant across the internet, reminding them how great your restaurant is and helping you grow your brand, so that when it comes to picking up the phone and making that booking, they are calling your phone and not your competitors. The beauty of this is that you don't pay unless they click back to your website, so it gives you an insane amount of brand marketing at a very low cost. The beginners guide to re-marketing will give you a little more detail on how to get set up.
An SEO strategy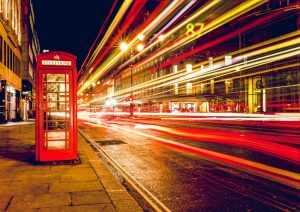 Just as a PPC campaign will give you extra visibility, an SEO (search engine optimisation) campaign is your key to long term growth. When you have measured the results of your PPC campaign and learned your best keywords, you can start to target them with your SEO strategy so that you gain organic traffic. Your SEO strategy should start with your on page SEO, in other words that your site is set up in a way that google will notice it for your chosen keywords. Google ranks pages not websites meaning you are going to want to pick a focus keyword for each page and optimise accordingly. In simple terms if you were an architect in London and you wanted to rank for the keyword "London Architect" you would create a page for this keyword, with the URL www.examplelondonarchitect.com/london-architect, the page title would include the words "London Architect", The content would include but wouldn't be stuffed with "London Architect" as would the Title and Meta tags. On page factors from Moz goes into this in more detail and the SEO guide for beginners will help you put together an in depth SEO strategy. If you are trying to decide whether you need an SEO campaign or a PPC campaign, this SEO vs PPC guide is packed with great information to help you decide. Although if you have a large enough budget, your best strategy is to do both from the beginning.
A Social Media Strategy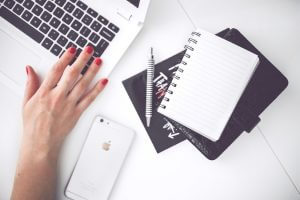 You might think that while your social media strategy probably won't get the phone to ring off the hook, the same way that a PPC or SEO campaign can, it is great for branding and presenting the personal side of your business. And even more so nowadays great social media management can really get customers through the door. Do you love what you do? Then use your social media pages to showcase this so that potential customers can identify with your business and the people behind it. Run a cupcake bakery in Boston? Then post photo's of this mornings batch of freshly baked cupcakes, post a quick video of the line up of people looking to taste your cupcakes. Run a personal training studio? Become an influencer by posting actionable content. Influencer marketing has also become huge in recent times, meaning that all you need these days to build a recognizable brand is good content and even better instagram filters. Run competitions that get your social media followers to help you grow your brand by sharing your social media pages. This blog from Bulkly is really great and it will teach you how to create a social media marketing strategy.
And that just about covers the most essential pieces to any businesses digital marketing puzzle.  If all of this is too overwhelming then it might be a good idea to hire a freelancer, Upwork and similar sites like Upwork can be a great source for freelancers. Or if you would like a comprehensive digital marketing review for your business from Legacy Communications, the hardest working digital marketing agency you can get one here.