Brand and Sponsorship Senior Account Executive, Tia Wade and Account Executive, Kellie Cassidy took some time to not just reflect on Legacy's clients and their campaigns, but they also looked further afield to campaigns within the industry that caught their eye alongside key takeaways.


#1 Personal Best with a Twist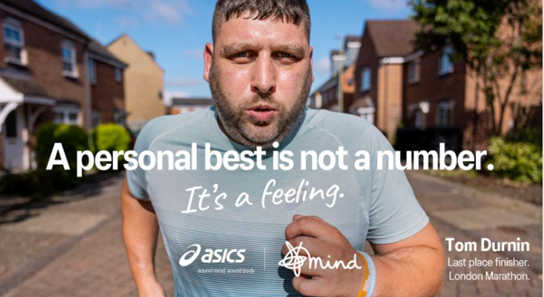 Our client ASICS have always believed in the positive benefits of movement on the body, and the mind. It's why they're called ASICS which stands for 'Anima Sana In Corpore Sano', or a Sound Mind in a Sound Body. Research shows that millions of people are missing out on the benefits of exercise because they find sport and exercise intimidating. That's why we love this campaign from the EMEA/UK team and ASICS is championing a more welcoming exercise culture that celebrates the way exercise makes us all feel in their new campaign. No times. No stats. No numbers.
Takeaway:
ASICS highlights those who don't exercise for fast times, but who move for something far more important, their mental wellbeing. See more HERE
#2 Unique Kit Launch – Manchester United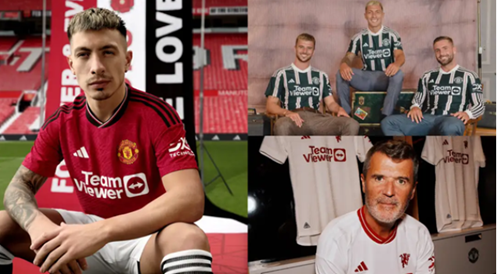 Manchester United and Adidas took their 2023/24 season kit drop to a whole new level this year to remind the world of who the Red Devils are. From Aitch leaking the new home shirt live from the Pyramid stage at Glastonbury days before its official release, to stripping back to their DNA with the green-striped away jersey, the world is reminded of where Man Utd come from. However, it is the launch of the third kit that is making a statement.
Dropping the club crest entirely, Man Utd opted for the return of Roy Keane to Old Trafford to appeal to the older fanbase.
Takeaway:
Rather than falling into the hands of predictability, use unexpected voices to promote your campaign to tap into a broader market.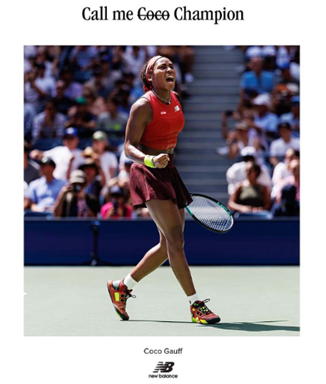 #3 Timely Marketing with New Balance – 'Call Me Coco Champion'
Coco Gauff won her first Grand Slam championship at the US Open, New Balance, her sponsor, unveiled a new line of T-shirts with the message 'Call me Coco Champion'
These shirts, celebrating Gauff's milestone, featured the revived "Call Me Coco" slogan from New Balance's original campaign. Gauff, initially gained fame four years ago by defeating Venus Williams and the hashtag #callmecoco became an instant trend.
Coco and her family and friends celebrated in the t-shirt commemorating the moment and partnership. New Balance launched the t-shirts on their website the following day and sold out within hours following multiple re-stocks.
Takeaway:
Seizing timely marketing opportunities, like New Balance's swift response to Coco Gauff's US Open victory through t-shirts and a modified slogan, effectively taps into significant moments in an athlete's journey while building brand awareness.  
New Balance reported 145,000 unique visits to the t-shirt's page on their website and a 500% increase in keyword searches for "Coco" in September
#4 Creative PR Drop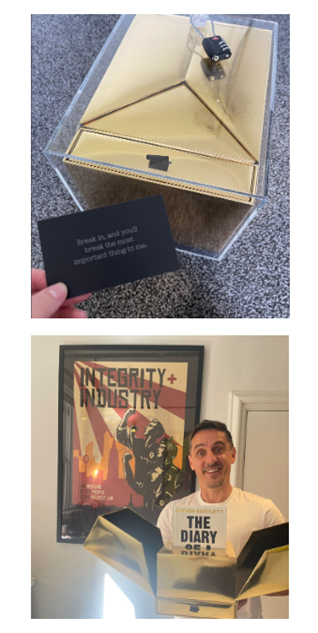 The day before Steven Bartlett launched his new book 'The Diary of a CEO', Influencers received a locked box in the post. In order to open the box, a picture of the drop needed to be shared online in order to receive the lock combination to open the drop.
Inside the box was Steven's latest book alongside a personal touch of the photo of the Influencer and a relevant rule of life/business from the book.
Takeaway:
This innovative approach gamified the book's release, providing an engaging way to ensure that the PR package would be shared widely across social media platforms.
Ryder Cup Commercial Overload
With Europe celebrating their success of regaining the title of Ryder Cup Champions, conversation Stateside turns to viewers frustration of commercial bombardment. Viewers one by one logged online to express their frustration at the ongoing commercial advertisements causing them to miss key moments in the matches with some moments not being shown at all.
This is not the first time NBC have caused frustration with viewers around commercial overload, with viewers of both the US Open and British Open complaining of commercial overload in the early rounds of the tournament with the network appearing to frontload advertisements.
Takeaway:
Bombarding consumers with an excessive number of ads can lead to a negative impact on a brand's image. When managing targeted advertising efforts, it is crucial to maintain a heightened awareness of ad frequency and seek ways to prevent overexposure.
Honouring our Brand Ambassadors

Needing no intro, laya is proud to work alongside Ambassador Johnny Sexton for the last number of years. This year is a bittersweet time for Johnny as he retires from his outstanding rugby career and laya wanted to commemorate Johnny on his achievements to date. Legacy Communications worked alongside laya to create 'Driven', a captivating video series where the iconic Johnny Sexton takes the hot seat in conversations with some of Ireland's leading sport stars, with each athlete sharing their journey on what drove them to the height of their career while connecting with Johnny on another level.